SOTOIKU FIELD(Camp Site)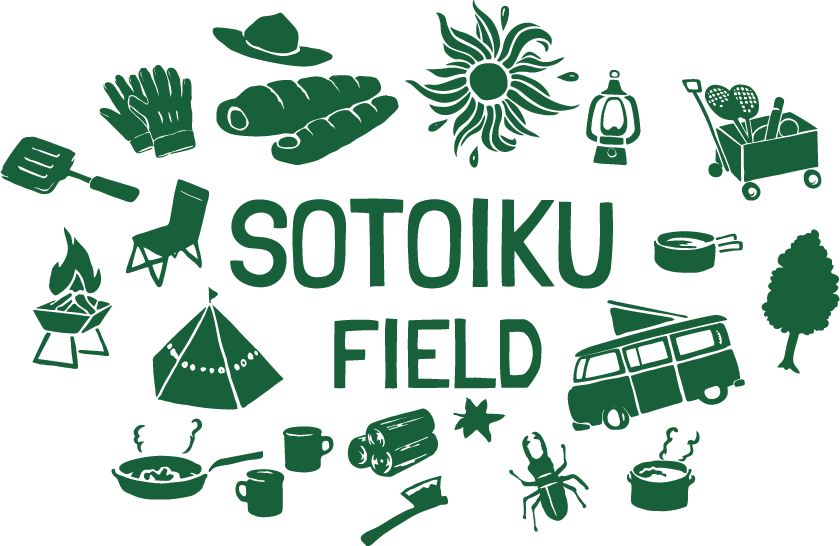 7月22日OPEN!!
SOTOIKU FIELD(Camp Site)
| | |
| --- | --- |
| Summer Period | 営業期間 7月下旬~10月10日※予定 |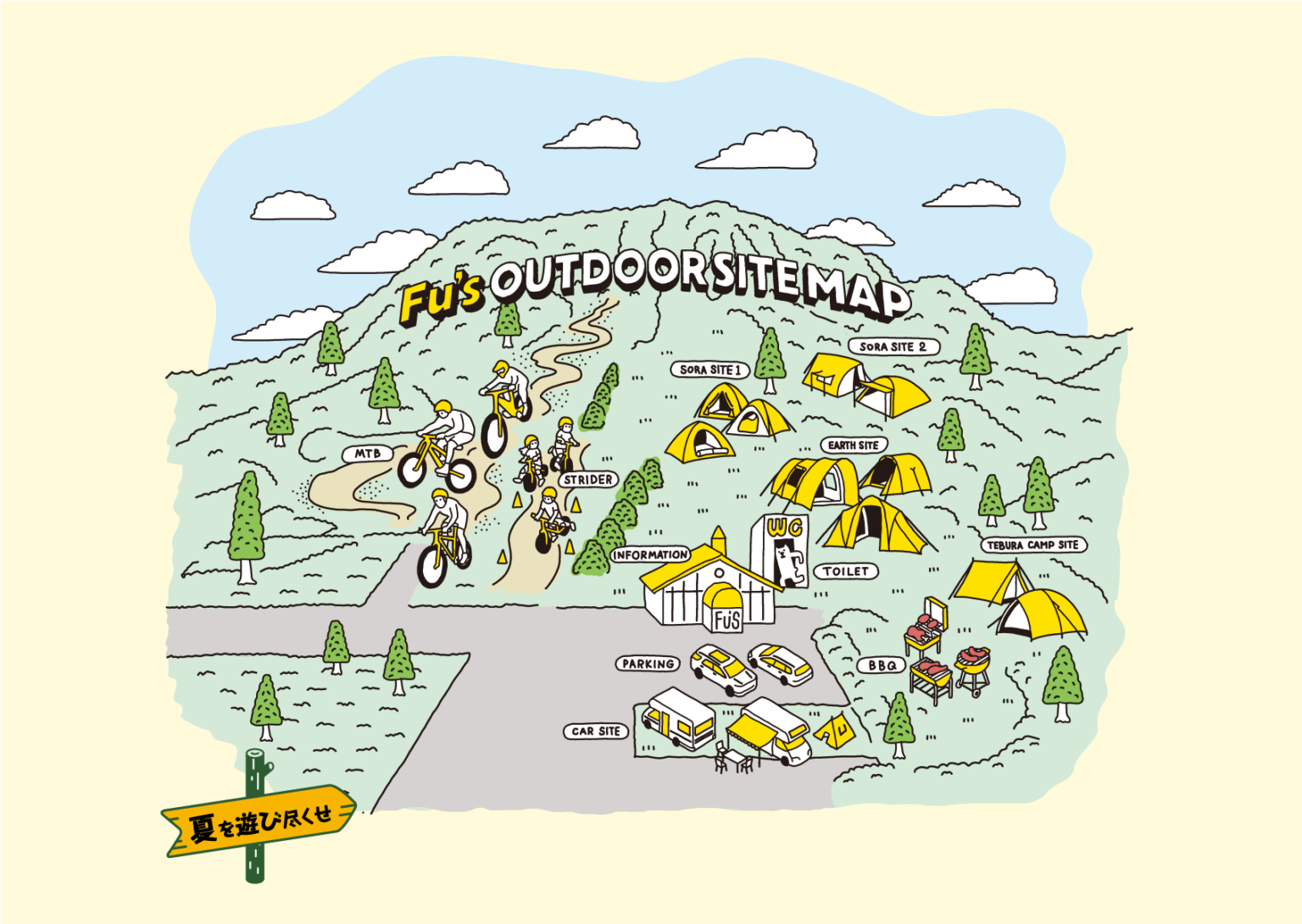 Camping Admission: From end of June to October 31* (tentative)
利用期間
【Overnight stay】Check-in from 13:00 / Check-out 11:00
Early check-in is available
【Day Camp】
Check-in from 11:00 / Check-out 16:00
SORAサイト①
5,000円
SORAサイト②
5,000円
EARTHサイト
3,000円
手ぶら
キャンプサイト
15,000円
Rental items for camping/tents, tarps, tables,
chairs, grills (charcoal), fire pits (firewood),
firelighters, fire pit sheets, lanterns, camping mats, coolers, and camping cookware set
CARサイト
5,000円
◎The number of members in a lot is limited to 6 people each for car sites, free sites, and day camps. Preschoolers are exempt.
 ※If 7 or more people use the site, an additional 700 yen (tax included) will be charged for each additional person.
◎The maximum number of members in an empty-handed camp is 4. (*Additional people are not allowed.)
◎Cars are not allowed to be used for transporting luggage except at the car site.